Providing Food Assistance To Those In Need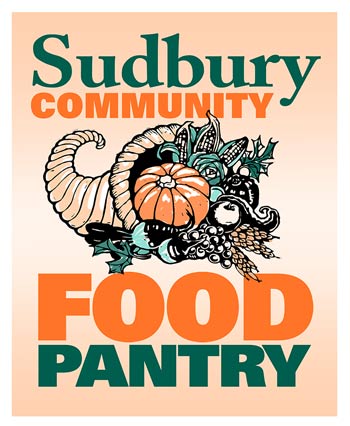 In order to meet the needs of the community (in light of COVID-19), we have temporarily changed our operations and have created a drive-thru pre-bag process that provides a safe and healthy environment given the current health crisis.
HOURS:
Wednesdays and Fridays from 12:00-2:15pm
12:00PM - Distribution of groceries begins
11:30AM - Registration begins
We will not be checking photo ID's during this time.

Everyone is invited to shop at the food pantry once per week, regardless of what town you live in.
If you have never used the Sudbury Community Food Pantry, please complete the registration form below as it will speed up the process. If you are unable to complete the registration in advance, you will be able to do it when you arrive.
Download a registration form in
English
,
Spanish
or
Portuguese
.
DONATE
The Sudbury Community Food Pantry is made possible through
the generous support it receives from our contributors.
You can help us by:
About
The Sudbury Community Food Pantry was started in March of 1990. It is staffed by volunteers, and assists numerous families each week in Metro West and Beyond.